COURSE ID: LOG 3160P
Contact for course-related questions
Tim Brown
Overview
Lean Warehousing
Course Description
This course will demonstrate how warehouse operations are a key enabler to a successful supply chain implementation and the starting point for a transformation. It is critical to manage safety, quality and efficiency. Learn to leverage the lean supply chain modifications to improve customer responsiveness and reduce operating costs and in doing so contributing to a supply chain that creates a competitive advantage for a company. To accomplish this goal, we must bring lean principles into the warehouse and distribution center.
Course Content
LEAN WAREHOUSE OVERVIEW
SUPPLY CHAIN IMPLEMENTATION FRAMEWORK
LEAN STORAGE PLANNING APPROACH
APPLICATION OF A LEAN STORAGE LOCATION SIZING METHOD
JIT IMPLEMENTATION APPROACH
HOW TO DEVELOP STANDARD WORK BATCHES
GENERATION OF AN OPERATIONAL DIAGRAM
CREATION OF A DAILY OPERATIONAL WORK LOAD PLAN
DEVELOPMENT OF A PROGRESS CONTROL BOARD
Session Details
Special Discounts: Register and pay for all required courses in a Supply Chain & Logistics certificate and receive a discount of 17% off per course. Enter coupon code SCL-Cert at checkout. Returning students of the Supply Chain & Logistics Institute (SCL) courses or alumni of GT EMIL and MSSCE programs are eligible to receive a 10% discount. Enter coupon code SCL-Alum at checkout. Members of certain organizations are eligible to receive a 10% discount. Enter coupon code SCL-Org at checkout. Review coupon instructions for more information.
Who Should Attend
This course is designed for supply chain professionals, logistics professionals, material managers, production control managers, transportation managers, warehousing managers, and purchasing managers.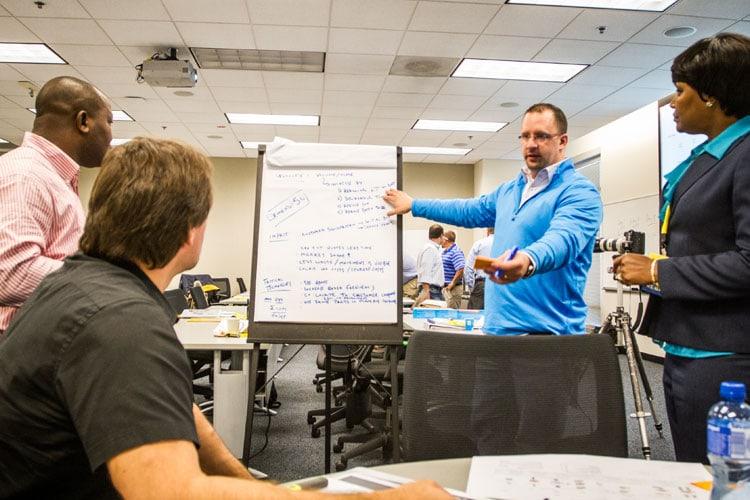 What You Will Learn
Lean warehousing overview
Supply chain implementation framework
Lean storage planning and location sizing method
JIT implementation
Standard work batches
Operational diagrams
Operational workload plans
Progress control boards
Value stream map warehouse operations
How to create a warehouse operation based on visual management and real time problem solving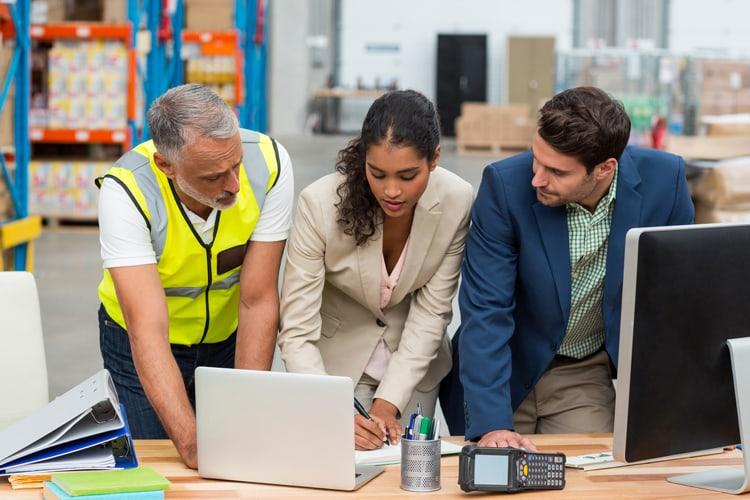 How You Will Benefit
Reduce inventories in the warehouse.
Reduce warehousing costs by as much as 25 percent.
Implement lean in the warehouse.
Create logistics collaboration between warehousing and other functional areas.
Taught by Experts in the Field

Grow Your Professional Network
I am really impressed with the scope of subjects covered and the practical case studies in diverse sectors from health, education, and other public sector projects.
- Kenny Onasanya
Team Lead
TRAIN AT YOUR LOCATION
We enable employers to provide specialized, on-location training on their own timetables. Our world-renowned experts can create unique content that meets your employees' specific needs. We also have the ability to deliver courses via web conferencing or on-demand online videos. For 15 or more students, it is more cost-effective for us to come to you.
Save Money

Flexible Schedule

Group Training

Customize Content

On-Site Training

Earn a Certificate
Learn More