Cross-Cultural Communication for Professionals - English
Overview
Program Requirements
Why Choose a Certificate?
Overview
Cross-Cultural Communication for Professionals - English
The ability to communicate effectively is an essential skill for the 21st century. Learn successful cross-cultural communication skills to help strengthen relationships, motivate teams, enhance collaboration and inclusion, spark creativity, and promote empathy and respect. This certificate program is for professionals who speak English as a second or third language and want to enhance their ability to communicate effectively in the language. This is a five-course certificate program, with the flexibility to customize your experience according to your interests.
Program Requirements
Program Requirements
Certificate Requirements
All courses applied to a certificate program must be taken from Georgia Tech.
This certificate does not require an application.
How it works
Your path to achievement is easy! Most certificate courses are offered in classroom locations around the U.S. You can also inquire about training at your location.
Cost
Course load determines the cost of a certificate program.
Calculate your total by identifying the courses needed and tallying individual course fees. Some courses offer discounts for course bundling.
Registration
Select a certificate program, review the requirements, and determine your timeline for completion.
Add courses to your shopping cart for purchase as you are ready to take them, or as a group if desired.
Proceed to checkout to complete your registration. We accept multiple forms of payment including a third-party credit cardholder, purchase order, a private loan, and VA benefits for certain programs.
Completion
Certificates must be completed within six years.
After successful completion of most individual courses, a Certificate of Course Completion will be sent.
After successful completion of all required courses, request a transcript and program certificate audit.
Upon verification, GTPE will email your transcript and mail your Certificate of Program Completion. Some programs host a certificate award ceremony during the final course.
Once you earn your Georgia Tech Program Certificate, tout your success on your resume and LinkedIn profile, share with your employer, and celebrate an important career growth achievement!
Why Choose a Certificate?
Why Choose a Certificate?
Professional Certificates are ideal for developing new skills and building deep expertise in a specialized area to update your professional profile, advance your career, or broaden your knowledge base.
Certificates are an "anytime" credential
Start anytime - after graduation or later in your career - and gain deeper know-how in a specific area without the commitment to a degree.
Certificates demonstrate commitment
The dedication of time to earn a certificate demonstrates that you are committed to achieving a higher standard of professional knowledge in your industry.
Certificates provide immediate "ROE"
Georgia Tech learners master real-world skills and apply them to their career the day after completion.
Certificates stand out on your resume
A Georgia Tech credential carries the professional weight to give you a competitive edge.
Who Should Attend
This certificate is designed for professionals from any discipline seeking to advance their essential skills: communication, cross-cultural competence, teamwork and collaboration, problem-solving and leadership.  The courses will help business leaders, non-profit officers, government officials, military personnel, and entrepreneurs develop essential skills to meet the leadership and communication demands of today's world. The program is designed for non-native speakers of English at intermediate to advanced levels.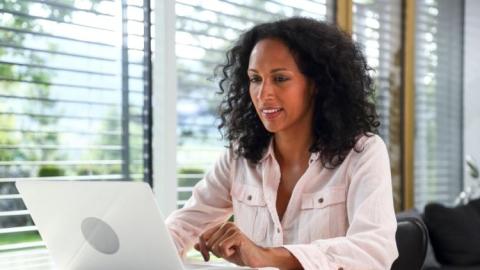 How You Will Benefit
Communicate more effectively with an increasingly diverse group of stakeholders.
Add essential skills such as cross-cultural communicative competence to your technical skills.
Gain a competitive edge by learning and practicing skills needed in the 21st century.
Differentiate yourself as a global leader.
Grow Your Professional Network

Taught by Experts in the Field
Course Offerings
Course Dates and Times
All courses offered within the certificate take place Mondays and Wednesdays or Tuesdays and Thursdays from 4-5:30 p.m. ET or 6-7:30 p.m. ET. The exact schedule will vary by session. Please view the course details for more information.
Course Dates and Times
All courses offered within the certificate take place Monday/Wednesday or Tuesday/Thursday from 4-5:30 p.m. ET or 6-7:30 p.m. ET. The exact schedule will vary by session. Please view the course details for more information.
Related Certificates